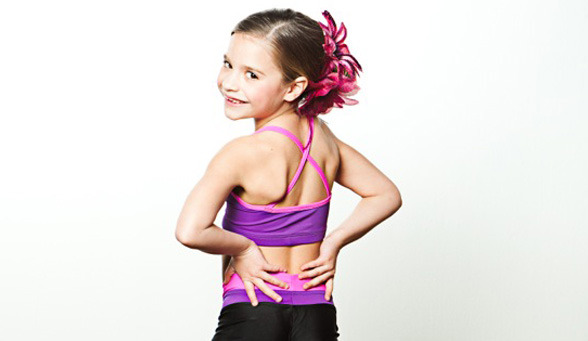 Mackenzie Ziegler
Born June 4th, 2004 in Pittsburgh, Mackenzie Frances Ziegler is not only cute as a button, but also very talented.

Following the footsteps of her older sister Maddie, Mackenzie started dancing at the Abby Lee Miller Dance Company when she was just two and a half years old. According to her, the most challenging part about dance is remembering new routines, but she stills loves it, especially because she gets to have fun with all her friends. That's what "Dance Moms" is all about. You get to see Mackenzie, her sister Maddie, and her friends Chloe, Nia, Brooke, Paige and Kendall at different dance competitions and hanging out. Melissa, her mom, is also on the show.

A girl of many talents, she's not only a great dancer, but also an amazing singer. In fact, she's so passionate about it, that in the future she would love to be on TV singing, dancing and acting.

Despite having a very busy life with dancing and filming a reality show, Mackenzie is just like any other 7-year-old: She looks up to her sister, loves her dog, Molly, and enjoys watching Disney Channel, and listening to Justin Bieber.